Выходные данные
Responsibility for the editorial content in confirmity with Section 6 of TMG :
JNW CleaningSolutions GmbH
Managing Director Arndt Krebs
Harpener Heide 14
D-44805 Bochum – Germany
Telephone: +49 (234) 338 308 – 0
Facsimile:  +49 (234) 338 308 – 17
E-mail : info@jnw-cs.de
Internet : www.jnw-cs.de
Registration Court: AG Bochum
Registration number : HRB 12724
Liability for content
The contents of our pages were created with utmost care. We cannot take over guarantee for correctness, completeness and up-to-dateness of contents. Our offer contains links to third-party websites, on whose contents we do not have influence. We can therefore also not assume liability for these external contents. The respective supplier or operator of the sites is always responsible for the contents of the linked sites, Anyway we check the content of the linked sites at the time when we install the link. Unlawful contents were not recognisable at the time the link was set up. However, a continuous control of the content of these websites is not reasonable without specific indication for infringements. As soon as we become aware of a legal violation we will remove such contents immediately.
copyright
The contents and the works created by the operator of the site are protected under copyright law. Copying, processing, distributing and any kind of use outside the limits of copyright law require the written approval of the particular author, respectively compiler. Downloads and copies of this side are permitted neither for the private one nor for the commercial use. As far as the content of this page was not created by the publisher and/or operator of this website, the third party copyrights are respected. In particular the content of third parties is identified as such. Should you still have reason to believe that a copyright violation has occurred, we request that you inform us. As soon as we become aware of a legal violation we will remove such contents immediately.
Data protection
We hereby expressly prohibit the use of the contact data published as part of our duty to publish an imprint for the purpose of sending us any advertising or informational materials that we have not expressly requested. The operators of these web pages shall retain the right to undertake legal steps if we are sent unsolicited advertisements for example, in the form of spam mails. However, we have to advise that data transmission on the Internet (e.g. when communicating via email) always comes with a security risk. It is not possible to protect such data completely against access by third parties.  Using this web site is usually possible without specifying personal information. As far as personal data is collected (for example name, residential address or email address) on our pages, this is always done on a voluntary basis. No personal data will be forwarded to any third parties without your express consent.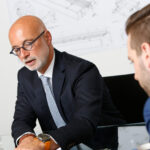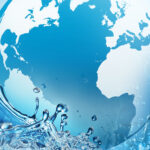 123rf – Fenton Wylam – 49129480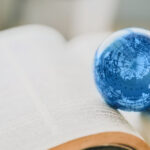 123rf – Kittichai Boonpong – 106196306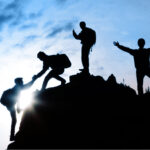 123rf – crazymedia – 40570680